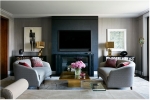 Builders of 2018 NYCxDESIGN award-winning Small Apartment!
SilverLining built the NYCxDESIGN 2018 Small Apartment Award Winner with Pembrooke & Ives. Check out the full list of award winners here!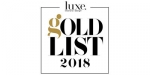 Luxe 2018 Gold List
SilverLining honored in Luxe Magazine's 2018 Gold List.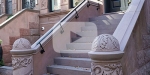 NEW Townhouse Film
SilverLining's second film documents the transformation of an historic 1800's NYC townhouse from early stage construction through finishes and furnishing.